This morning Joe dropped into the Radio 2 studios to chat with Terry Wogan about One World One Song, singing with Beyonce and his fifth album dilemma.
You can hear the interview again here:
Video by @JoeMusicPromo
In the afternoon he was at Gatwick Airport, singing to all the travellers who passed through the South Terminal Departure Lounge. A fantastic set-up at the World Duty Free Store saw Joe performing his part accompanied by a recording of Dionne on the big screen.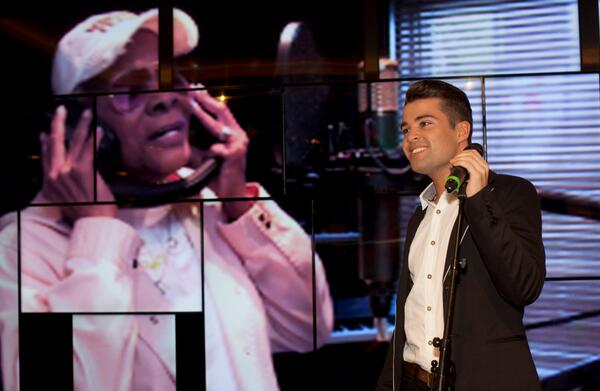 Photo by @WorldDutyFree